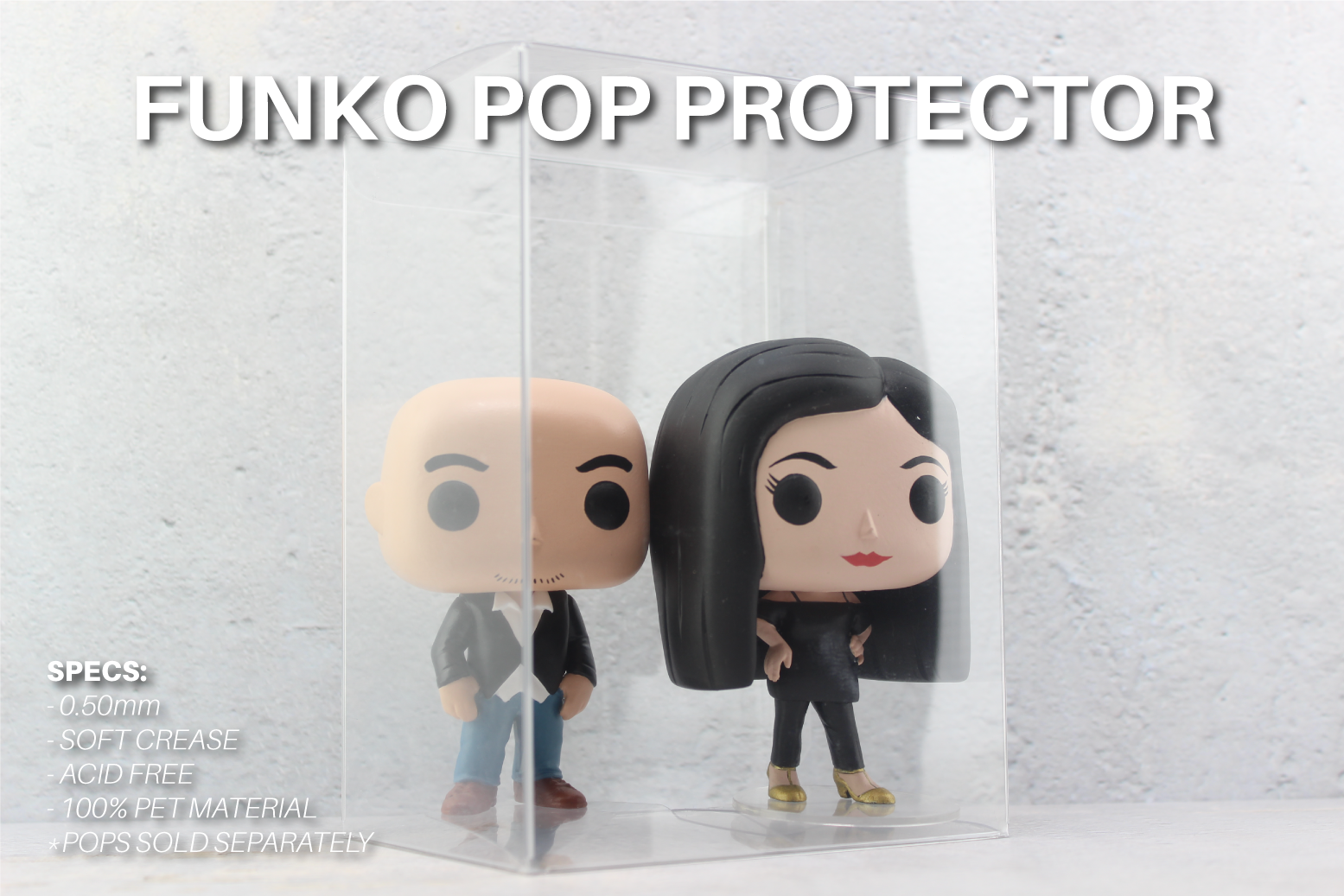 Funko POP! Premium 0.50mm Soft Protector
Sale price

$2.00 USD
Regular price
(/)
See Item Description & Grading Scale.
Please contact us if you'd like additional photos.
Item Description:


   • Product Type: Pop Protector

   • Soft Crease


   • If ordered along with a Pop, we will automatically place the Pop into the protector.
   • If multiple Pops are ordered, and the quantity of protectors is less than the quantity of Pops, higher-priced items will have priority over lesser-priced items.
   • Please include special instructions in your order notes (if applicable).
★★★★★  :  Near Mint - Mint - The packaging of the item is in the same condition that it was in when originally shipped from the factory. Flaws may include extremely minor wear. Overall, the item is in excellent condition.
★★★★☆  :  Very Good - The packaging of the item has minor shelf wear, minor creasing, or slight imperfections to the plastic window. Overall, in great condition but is in less than perfect condition.
★★★☆☆  :  Good - The packaging of the item has more prevalent shelf wear, moderate creasing or imperfections to the plastic window. Overall, the value of this item is decreased in this condition.
★★☆☆☆  :  Fair - The packaging of the item has signs of significant wear and may show heavier creasing, more severe plastic window damage, a box/sticker tear, etc. This level of wear is usually unacceptable for a collector who maintains his or her collection in the original packaging.
★☆☆☆☆  :  Poor - The packaging of the item shows heavy wear and may have tears, creasing, or other severe damage. Generally, we would only recommend this condition to someone who does not care about the packaging or wants to open the item and keep the item as an out-of-box collectible.



---


Our grading ranges on a spectrum from the best being mint, to the worst being poor. With so many different interpretations in regard to item condition, our assessment may vary from yours. As a result, grades expressed by us should only be used as a suggestive guide in which to gauge the condition of any given item and should not be used with certainty, as they are based only on our opinion. Please take this into consideration prior to placing your order. If you have any questions regarding the condition of any item, please do not hesitate to contact us, we'd be more than happy to help.

Choose options